If you want total control of your game play...This is the mod for you.
Each purchase includes TWO (2) Total Control Covers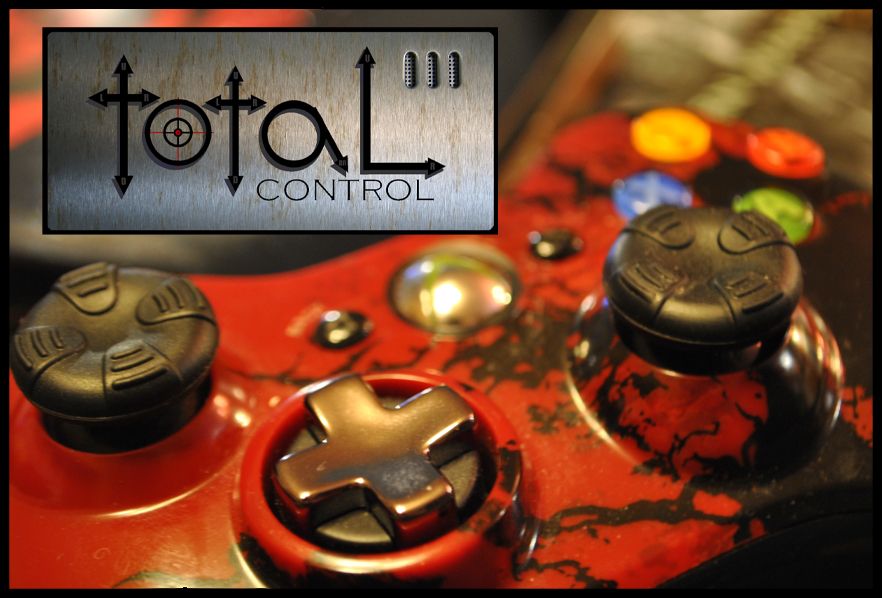 We've created thumb-sticks that allow you to find true up,

true down, true left, and true right movement without guessing…
...you can FEEL it.

We call this Science TrueControl Technology. 

You don't look at you controller while gaming, you need to FEEL your controls…
...this is why we invented Total Control.
TrueControl design combined with a 15% increase in thumb-stick height you will have more control than ever of your game-play. 

Anti-Fatigue and Anti-Slip construction means more comfort and more consistent results when gaming.
We don't look at our controller while playing games…feel is everything. 

Our controller isn't stationary, we tilt it side to side, up down... you name it. 

Can you consistently locate true up, down, left, or right in these situations?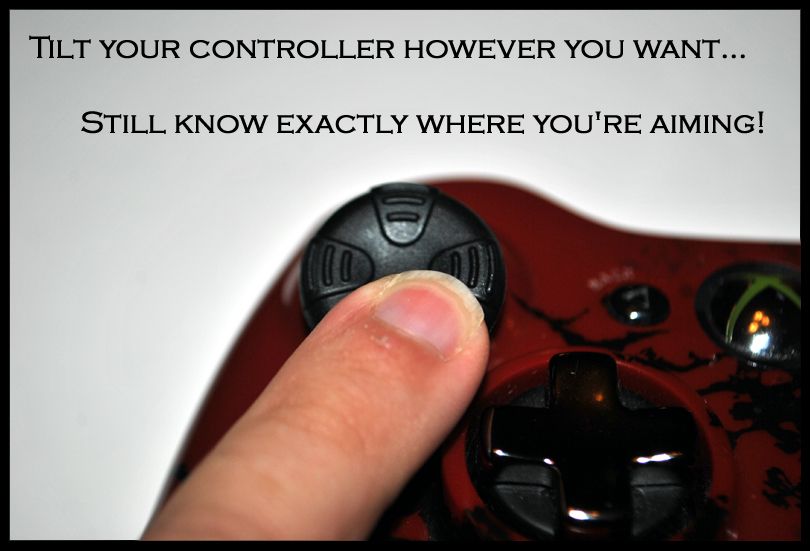 This gamer can.

Install total control and FEEL everything!

25% increase in surface area with our patent pending raised directional arrows tell you what direction to push for total control. 

Stop guessing and blindly throwing your thumbsticks all over. 

Total Control does as it's name suggests; give you total control of your gameplay.
ADVANTAGE-YOU.
* 25% increase in surface area means more feel
* 15% increase in height means more pitch on side to side movement,
making your slight moves even more controlled and sensitive.
   *Non slip surface ensusues when you feel true up, and move true up,

your thumbs don't move away from this direction, not even a fraction of a millimeter.
*Anti-Fatigue Surface ensures comfort even in the longest of gaming sessions. 

Thumbs gets the longest workout while gaming…give them an energy boost with Total Control.
INSTALLATION
Total Control slips simply over your existing control thumbsticks and stays put until you decide it's time to move it. 

Then, just peel it off and re-use, share with a friend, or use one at a time. 

Your choice.
WARRANTY-OUR PROMISE